Financial Translation Services
Equity Compensation & Financial Translation Services
At Glyph, specialized teams knowledgeable in the financial and equity compensation sector ensure accuracy and security in our financial translation services. With two decades of industry experience, we have built an exceptional team of certified translators and developed and localized into multiple languages an exhaustive index of the technical equity terms used by Fortune 50 glossaries. We guarantee high-quality and reliable translation, project flexibility, quick turnaround, and dedicated support for investment and insurance companies, and businesses with a global footprint.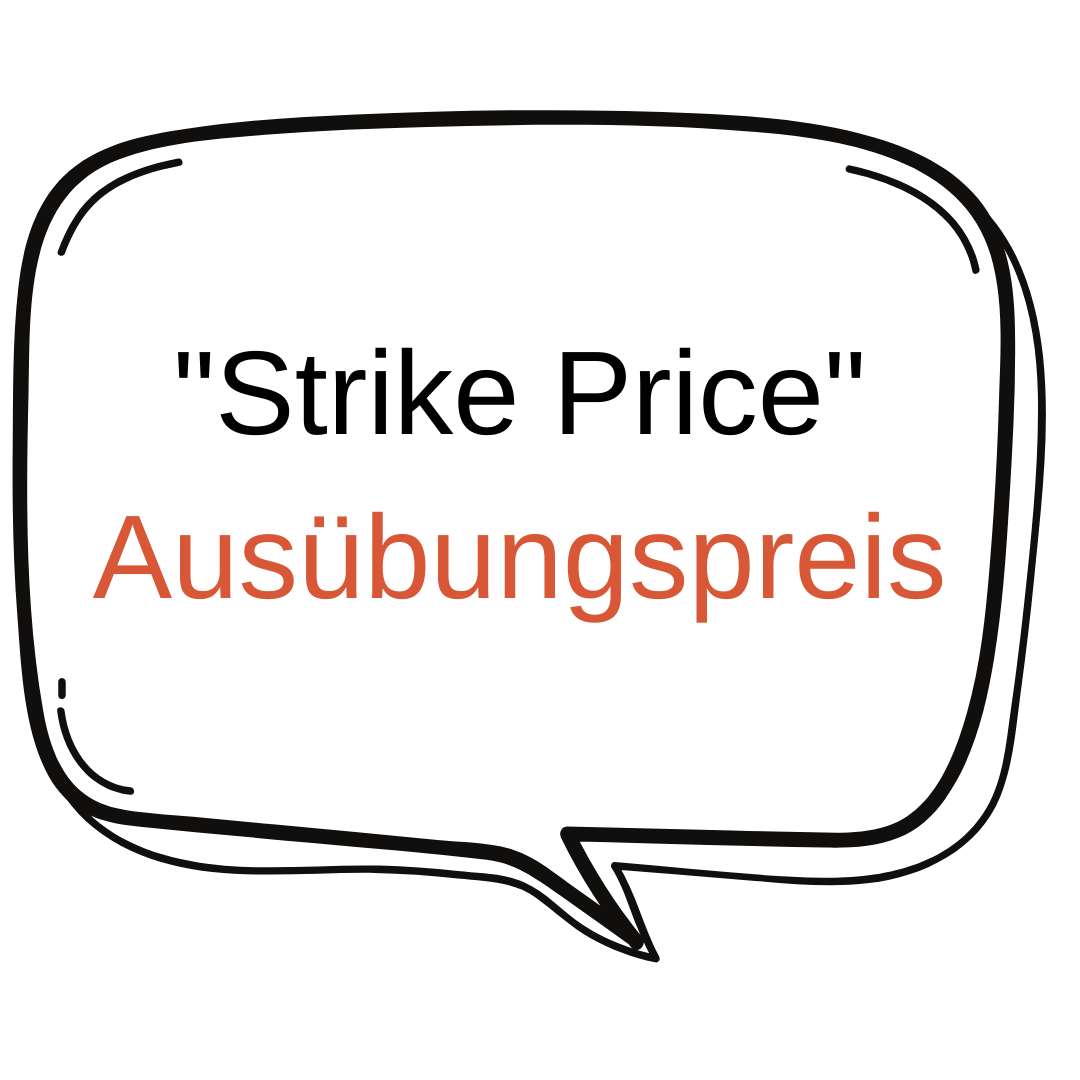 Market Differences Toward
Equity Compensation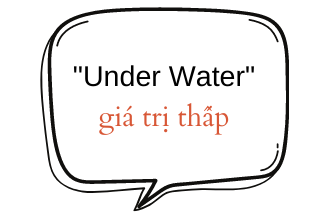 Consistent and Accurate Translations
Our computer-assisted translation tool (CAT) accelerates and standardizes the translation process allowing our specialized linguists to focus on translation that is stylistically and terminologically precise for the financial sector. Utilizing translation memory through our CAT tool allows us to scan for repetitions from our clients' past projects. This in turn ensures translations are consistent across all projects and reduces costs to our clients by applying reduced pricing to repetitive content.
Specialized in the Financial Sector
By choosing Glyph for your financial translation needs, you can expect an expert team of linguists and editors that are well-versed in technical terminology in the financial sector. Our linguists have on average ten years of active real-world experience and education within the financial industry of their native market. We invest in building a strong rapport with our financial translation vendors so that we can offer our clients competitive rates without sacrificing quality.
Secure and Reliable Partnership
Our Translation Management System is ISO certified to ensure all file sharing is secure. Moreover, given Glyph's partnership with Fortune 50 financial institutions, we hold ourselves to the stringent security standards such clients demand. Never in our time as a language service provider have we experienced a breach in our security controls, and we've been around since 2001.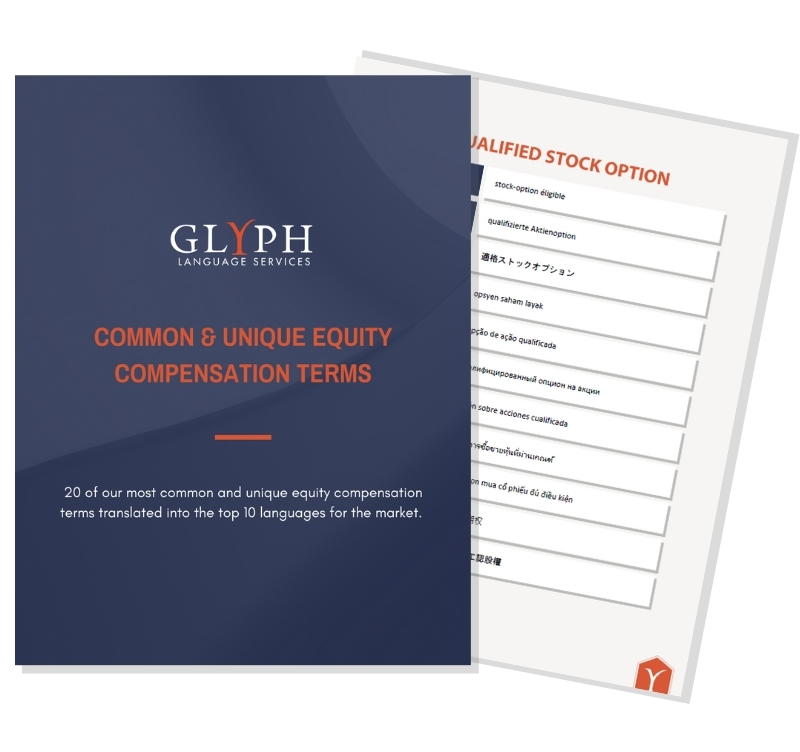 20 Common &
Unique Equity Compensation Terms
We are so excited to share with you an example of our financial and equity compensation translation capabilities! Fill out the form to the left to receive your copy of 20 common equity compensation phrases and terms translated into the top 10 languages for the financial industry. After submitting the form, a Glypher will send you the PDF directly to the email you provide.
Think of us as Your Extended Localization Department!
"Last week at the annual Global Equity Organization (GEO) Conference, our Bean Stock videos won the award for best use of video to increase communication effectiveness and reduce travel expenses related to participant training while also communicating an educational message. I know it was not an easy project, but the videos have been very well received and I appreciate all of your hard work on them!"
Starbucks
Senior Manager, Global Stock
"Our experience working with the folks at Glyph has been very positive for software content and print material translations. They are consistently reliable with meticulous attention to detail, timely deliverables, and helpful suggestions for keeping costs down. This combined with a willingness to adapt to our shifting translation schedules and delivery needs makes for an ideal partnership for our growing company."
Propeller health
Regulatory and Quality Assurance
"Your team at Glyph is so wonderful, and you totally spoil us. Again and again. I LOVE the work – the quality, the speed, the communications – that you continually provide for us!!! And the speed and efficiency of your billing department is amazing. Thank you for every level of attention you offer."
The Odigo Group
Louise, Senior Editor
Don't need a quote, just want to talk?
Let's connect!