Create a Multilingual
WordPress Site
WordPress is one of the most popular and user-friendly CMS platforms on the market when it comes to creating a website for your business. This should come as no surprise since WordPress is available to a variety of organizations from ecommerce websites to multinational corporations.
Creating a multilingual WordPress site may be the last objective on your list, but in reality it should be one of the first. Offering familiar languages on your website based on your target markets is guaranteed to engage a wider customer base and encourage loyalty among your consumers. The added value is increased trust in your products and services. Building confidence in your brand with a wider audience is sure to result in growth and a great return on your investment.
Many website owners may believe that developing a multilingual-friendly website is only necessary if they have offices located in different countries, but that couldn't be further from the truth. Even if your organization is solely located within the United States, there is a large population of potential customers whose native language isn't English. Remember that the U.S. is one of the most linguistically diverse places on the planet. People are more likely to buy when they are approached in their native language. When Common Sense Advisory, a language market research group out of Cambridge Massachusetts surveyed online buyers, they found that: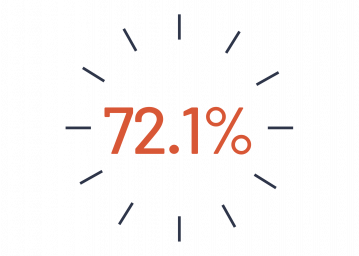 of consumers spend most or all of their time on websites in their own language.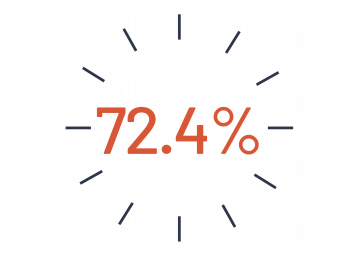 of consumers said they would be more likely to buy a product with information in their own language.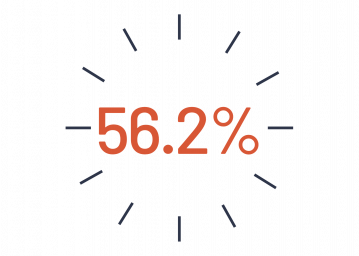 of consumers said that the ability to obtain information in their own language is more important than price.
By ignoring the linguistic characteristics of your target markets you risk missing out on potential sales.
You may also think that developing a 
multilingual website
 is difficult work that requires expert-level coding, time, and money. However, that isn't entirely true: there's an easy solution that can fully automate your localization workflow, save you time, save you money, and even reduce the risk of human error.
The WordPress Multilingual Plugin
It's no secret that the 
WordPress Multilingual Plugin
 is the leading plugin on the market when it comes to creating a distinguished multilingual WordPress site. WPML delivers on fully automating your website localization workflow and ensures your WordPress theme and plugins are all compatible with your translated content.
WPML is a fantastic plugin that many Localization Service Provider's (LSP's), including Glyph, recommend using if you are considering translating your WordPress site into new languages. Here are some of the reasons why Glyph loves this tool:
Seamless Localization Workflow
With WPML there's a lower risk of human error due to a seamless localization workflow. Content from your website can be easily extracted and imported directly into a 
Computer Assisted Translation (CAT) tool
 and reduce manual labor.
Spend less time and money with an engineering team that would need to manually extract content from your website and prepare the file to be properly imported into a translation tool. WPML helps to ensure your localization workflow is smooth and efficient, thus avoiding human error that would ultimately cost more to fix.  
Faster Project Turnaround
Are you on a tight deadline? You can easily save time by using the WPML plugin in conjunction with an LSP. Your pre-production and post-production phases would become significantly more efficient and accurate while consolidating localization steps.
Online Support and Resources
WPML offers an amazing platform for support and has a very quick response rate to answer any questions you have. You can reach out to support via an 
online form
 that will then be logged as a ticket. Alternatively, they provide a number of articles and resources that may answer your questions.
Why You Should Partner with an Experienced LSP
WPML is the leading localization plugin on the market, but it won't provide the actual translation part of the process. Rest assured though, there are some great organizations who are there to help. We highly recommend partnering with an experienced LSP to ensure your brand's unique voice resonates with your users no matter the language. For almost two decades, Glyph has worked with clients in a variety of industries: ecommerce, retailers, global brands, software, eLearning, and more. Choosing to partner with an LSP that is experienced in your industry's terminology is a surefire way of ensuring your WordPress website is fully localized, translated, and ready for your live site.
At Glyph, we have great experience navigating the WordPress Multilingual Plugin to ensure our clients have a fully automated localization workflow. Using this API connector between our clients' WordPress site and our 

CAT tool

, we can easily extract relevant content and directly import it into our CAT tool. This seamless localization workflow enables us to provide high-quality translations and faster project turnaround timelines for our clients. Currently, we are offering new WordPress clients the chance to trial the WPML plugin for a year at no expense to them. If you would like to learn more, 

contact us

, we'd be more than happy to discuss this opportunity with you!
Don't need a quote, just want to talk?
Let's connect!