Multilingual Transcription Services
Comprehensive Multilingual Transcription Services
Glyph provides quality-driven multilingual transcription services combined with individualized project care. When it comes to transcriptions, rapid turnaround and accuracy is essential for success. Glyph utilizes leading technology and industry experienced teams to ensure rapid turnaround times and accurate transcriptions.
Building Partnerships Since Day One

"It was great working with Glyph Language Services. They helped us get through a quick turn Japanese to English production that others said couldn't be done in our time frame. Glyph went the extra mile getting us rush translations / transcripts and provided an excellent on-site translator to ensure accuracy with our editing. It was a pleasure working with them every step of the way. We'll definitely be contracting with them again!"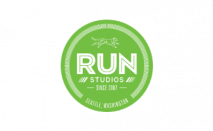 "As a video production company that does a lot of international production, we often have interviews with subjects who do not speak English. Many times, these interviews happen on the fly and our post-production process has a tight turn-around. Glyph offers us the flexibility we need to get translated transcriptions finished within days of wrapping production. They also provide support for our edits, including SRT files, and an interpreter to check our English subtitles over foreign languages. We use Glyph because no other translation company offers us the speed, flexibility, and support we need for our always changing work-flow."
Senior Creative Producer, Charissa

Create an immersive experience for your target audience through Glyph's video transcription services for raw footage, documentaries, broadcast video content, and interviews.

High-quality transcriptions for broadcast video content, podcasts, market research, and meetings. Post-transcription copy editing by experienced in-market writers is available upon request.

Connect with your audience and listeners by transcribing your lectures, webinars, e-learning content, and reliable educational resources across international markets and demographics

Legal transcription from audio to text for the precise wording of depositions, interviews, public hearings, administrative meetings, and more.

Professional business transcription for meetings, market research, interviews, conferences, corporate communications, employee feedback, and focus group discussions.

If you don't see the type of content you need to be transcribed and/or translated, please don't hesitate to contact us. We may just surprise you!
Multilingual Transcription Services
Take your transcriptions to a whole new locale with Glyph's multilingual video and audio transcription services. If you don't see the languages you require, please don't hesitate to contact us and speak to a team member!

Geopolitical & Social Research


Customizable Output File Formatting

Transcription of Diverse Dialects for Multilingual Markets

Pre-Transcription Audio/Video Assessment

Incorporation of Acronym List and Glossary

Economical Verbatim Transcriptions
Glyph offers accurate verbatim transcription to record every single "um" and "ah" within your audio files. This service is perfect for market research, focus groups, and legal transcriptions. 

MT Translation for Pre-Production Searchability
Rapid and affordable machine translation for pre-production searchability of lengthy transcripts is available upon request. We recommend utilizing this service for projects that require context of multilingual transcripts quickly.

Local Copy Editing by Professional In-Market Writers
Local copy editing is available to ensure all translations are adapted for your target audience. Glyph

 partners with professional and experienced in-market writers to ensure quality standards are met.

Subtitling & Captioning Services
Accurate subtitling and captioning services that ensure your video or game content is fully accessible to your target market. Glyph offers closed captioning, open captioning, and subtitling. Contact us to learn more about the best services for your projects!
Don't need a quote, just want to talk?
Let's connect!