Sensei LMS Issue with WPML Resolved
Questions and Quizzes not Recognized as Translatable Content
Experiencing the "hidden questions and quizzes" Sensei LMS issue with WPML? Our team here at Glyph explored this issue and found an easy 3-step solution! Pen to paper we wanted to share the solution with all the frustrated WPML users out there.
Before we jump into the solution, let's gather some context about what you're experiencing with this compatibility issue.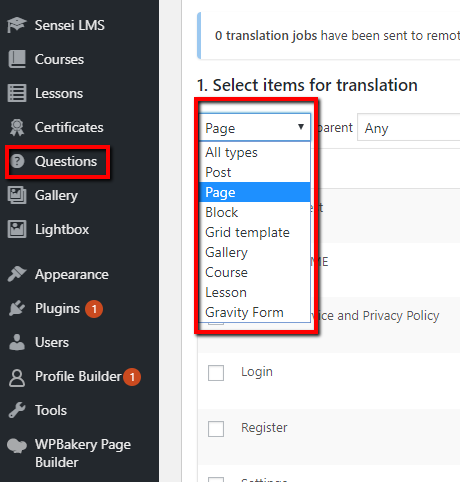 As you can see from the screenshot above, WPML recognizes the courses, lessons, pages, etc, but doesn't seem to recognize the questions and quizzes.
When providing website translation for one of our clients using WPML integration in a staging environment, the installed Sensei LMS version was V1.9.6. Working with this version, the translation process was seamless and the drop-down menu provided all page type options including the questions and quizzes. However, after we upgraded the Sensei LMS plugin to version V2.1.2, the questions were no longer available for selection.
Knowing that the upgrade was the culprit, we ran a side-by-side comparison of the settings. It seems that within V1.9.2, questions and quizzes were automatically set to "Translatable" by WPML, but in V2.0.2, they were now automatically set to "Not Translatable". Unfortunately, simply adjusting the settings to enable the page types as "Translatable" didn't resolve the issue.
After searching high and low through various forums and reaching out to representatives from both plugins, we finally found an easy 3-step solution for the Sensei LMS issue with WPML.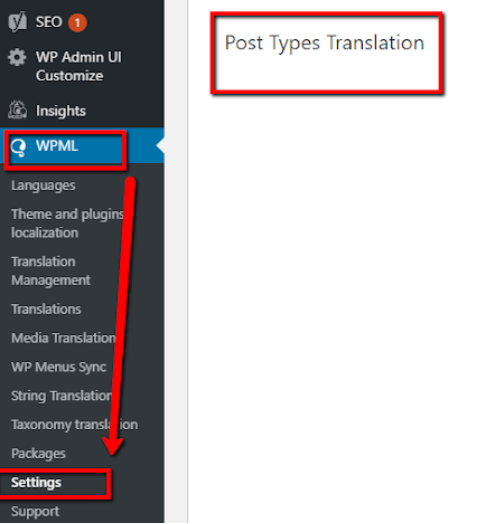 On the back-end of your WordPress site, within the navigation bar, select "WPML" and click on "Settings". Then Scroll down to the section labeled "Post Types Translation".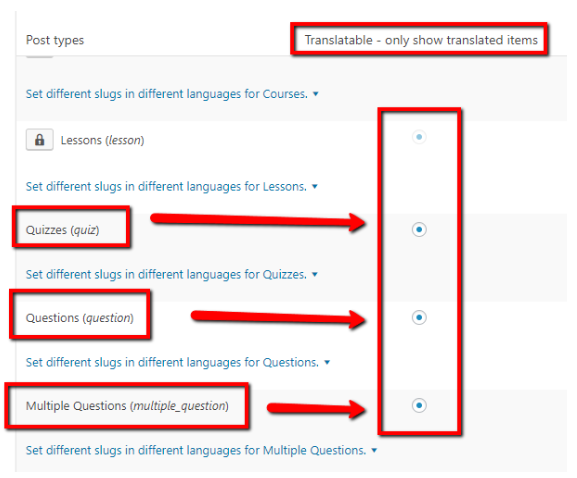 Within the column labeled "Translatable – only show translated items" ensure that the following "Post types" are enabled: Quizzes, Questions, and Multiple Questions.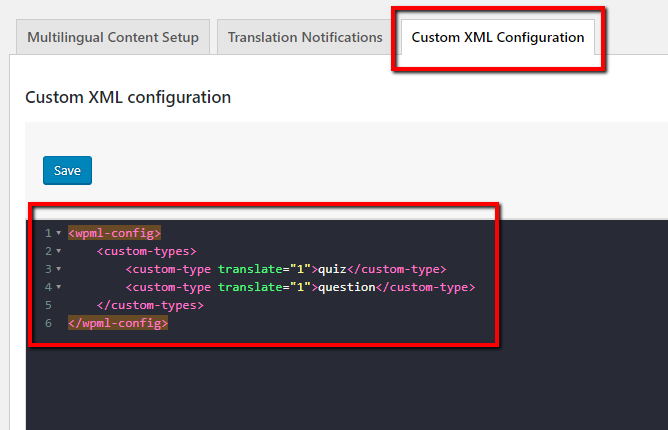 Next, you will need to go back to your WPML settings, and now select the "Custom XML Configuration" tab. Insert the following snippet of code into the configuration box:
<wpml-config>
    <custom-types>
        <custom-type translate="1″>quiz</custom-type>
        <custom-type translate="1″>question</custom-type>
    </custom-types>
</wpml-config>
This code will allow WPML to detect and categorize your quizzes and questions within the Sensei LMS plugin as translatable content.
Voila! Sensei LMS Issue with WPML Resolved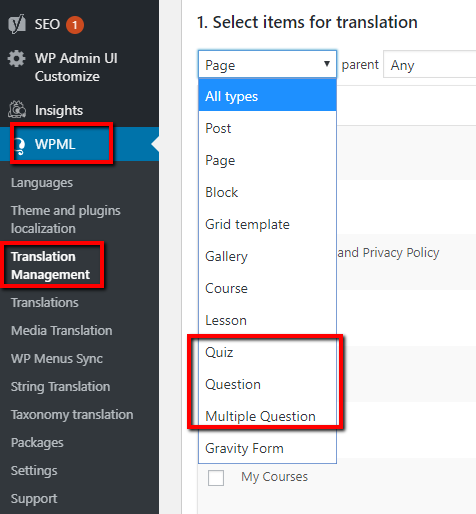 Interested in Website Translation?
Glyph offers comprehensive 
website translation services
 in combination with a team that has accumulated a wealth of experience within various content management systems and a deep understanding of the WPML plugin. To learn more about how Glyph can help extend your audience, please 
contact us
 at any time!
Don't need a quote, just want to talk?
Let's connect!